Monthly Archives: October 2015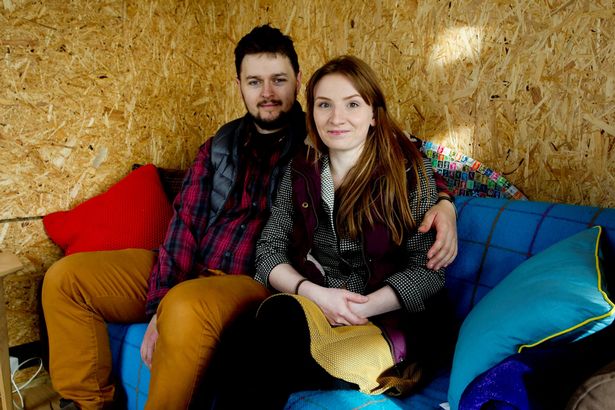 I have mixed emotions for today, almost like Christmas. You've waited so long for this one day to come for the approx 15mins worth of surprise then its all over. Part of me wants to sit in a room alone and watch/cringe at the editing of the show, see how they have portrayed us, and the other half thinks, you know what?! It's not everyday you get to be part of something big! Something that only a few get to do. And God damn it I am proud of what we achieved. It wasn't bloody easy, in fact I hated a large percentage of the process. But much like I would imagine childbirth, you go through so much pain and tears and anger for the magical end result. A sketchy drawing on a scrapy piece of paper to it being there. In front of us. There. Our own cabin. We built it. We spent every last penny on it. Our own money. No scrimping off family. So yes, I am nervous of how it is going to be portrayed but fuck! I am proud of what me and my man Montez achieved, with a little help from our friends

P.S. I have absolutely no doubt that child birth is ten times harder btw, (for want of a better comparison)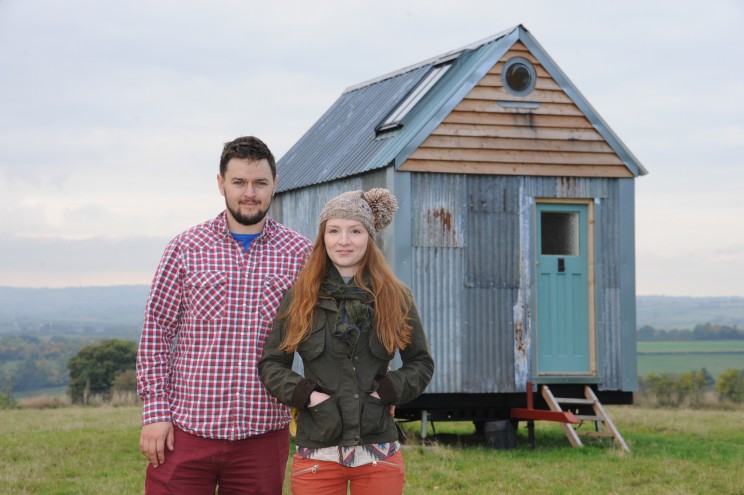 Our story came out in the Hereford times today! A week earlier than we anticipated but hey! Our first (and hopefully only time) of reaching page 3 in a newspaper! It gives a rough outline of what we're trying to achieve.
Although I must correct one thing, we have not stolen all of the doors and windows from Christian's Nana's house. Just a set of glass sliding doors, of which the whole cabin was designed around.
Due to the relaxation of planning laws, anyone with a garden can build within permitted development rights. Our cabin resides within the garden, taking advantage of this law, we are lucky however in that we can can take our cabin out into the fields for 28 days consecutively without planning permission.
By using the amenities of the house for cooking and bathing it is classed as an ancillary dwelling. The cabin doesn't have a kitchen yet, but we do hope to do some home improvements over time, including  a composting toilet. We do have a log burner, we just need to install it fully and get it HETAS Safety checked by a professional.
The plan is to build more cabins and provide the facilities for people to experience the tiny house phenomenon and even create a 'build your own tiny home' workshop.
As for us living in this space, all of our family and friends think we are nuts to attempt it. We are currently in the process of minimalising our possessions into what we actually need, not what we think we need. This is an on going process….a very looong, hard process, but it is a very fulfilling feeling, almost like an ex-foliation of your life, getting rid of dead skin (not literally, we don't have a tin of dead skin Austin Powers' Goldmember styley). All of this, so that we can afford our own 'home'.